Welcome  to Bombs Always Beep – Creating Modern Audio Theater
By Kc Wayland    –    Edited by Wendy Lucas
Ebook and Print version on sale now!
Special Price
$39.99
$19.99
Print Version now available:
Other ebook Vendors: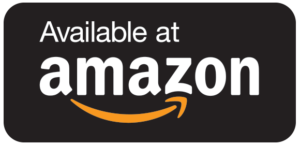 Overview
Bombs Always Beep: Creating Modern Audio Theater is an exploration of the entire production process of constructing modern audio narratives. Podcasts have facilitated a renaissance of independent audio-only series, and they are expanding at a rapid rate. Currently, there are no other books available that explain in detail the inner workings of creating audio narratives by way of the new podcast distribution system. Most literature focuses on the dated production and writing methods from the Golden Age of Radio or the BBC radio distribution models. However, entire companies are now being built upon contemporary storytelling production techniques, funded by crowdsourcing and advertising. This book covers the process from beginning to end: How to create compelling modern audio theater and distribute it online.
Chapter Breakdown
What is "Audio Drama"?
This first section is the introduction to the medium, a brief history, and an in–depth analysis of the various styles of audio-only entertainment currently on the market.
Chapter 1 – Storytelling
This first chapter demonstrates how to create a story that's told through only audio means. Every aspect of a sample story is flushed out in a unique way through a Story Workshop. The building of a story then grows from the exploration of natural character motivation. Lastly, this story section contains tips for exploring and writing onto the page, and helpful brainstorming techniques.
Chapter 2 – Storytelling through Audio
What are the things that are unique to audio-only entertainment that need to be considered when writing a story? What are other aspects that help enforce the visualization of the story? Environments and setting choices become the equivalent to "framing" in cinematography. Lastly, the section ends with the guide on how to transfer all of these ideas onto the script page formatted specially for audio-only productions.
Table of Contents
Chapter Outline
Foreword
What is Audio Drama?
Storytelling

1. Choosing your Story
1.1 Titles
1.2 Creating a Compelling Story
1.3 Story Workshop
1.4 What's in a Name?
1.5 Conflict is Key
1.6 Motivation Moves the Story
1.7 Conceiving Action
1.8 Words on the Page
1.9 Workshop Result
Current Version: 1.0 – Updates to the book will be made in the future as techniques and technology advances.
---
To receive updates on the book , please enter your e-mail below.